Course details
Course limited! 【Coupon use】 【Birthday · celebration ♪】 Asian 5 biggest benefits to celebrate the leading role grandly!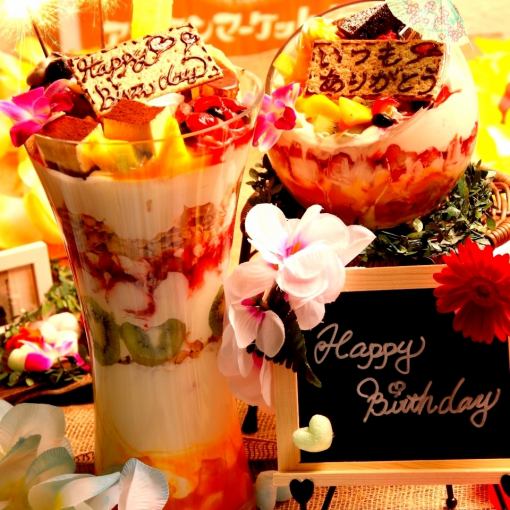 Birthday party / celebration / farewell party / welcome party / thanks party / graduation celebration / employment celebration / alumni association / banquet and other special occasions can celebrate the leading role in the big celebrations 5 big reward service coupons! Surprise with all of the staff So it will be a memorable day, there is no mistake !! Leave your celebration to Asian !! Please use anniversary coupons from various courses! Please specify how many bonuses you would like (* multiple request possible) Message Please write to ★
Course menu
Birthday & celebration ♪ Asian 5 big benefits including oversized parf are free !!
Please do select only the necessary privileges and tell it because it will be burdened by the secretary if you do it all ★
【1】 Ray rental ★
I will send it as a gratitude feeling in Hawaii.
"Feeling is Hawaii?" It is a drama production item different from usual, compatibility with commemorative photos ◎
It is possible even without reservation, but please consult us at the time of surprise
【2】 Message Plate ★ An oversized parfait with reservations for over 10 people!
I write your name and favorite message on oversized parfait or dessert plate.
We will write it according to various anniversaries, so please tell it when you make a reservation.
* When you make a reservation, please mention the thing you want to write in the message such as "congratulations" "good tiredness" ★
【3】 One flower gift ★
I am happy to receive it! Although I am feeling it is one wheel, I will prepare.
※ It is necessary reservation until the previous day.
【4】 ★ BGM at surprise directing to your favorite song
I want to surprise you with this song!
In the case of a song that can not be prepared here, you can call MP3 (iPod etc.) on the day.
Please tell at the time of reservation.
【5】 Help with full power at the time of surprise directing ★
· Feelings alone and celebrating with a large number of people
· Celebrating disguise in the staff
· Proposal help!? Etc
We will help you with your surprise.
Because it may be difficult, please contact us as soon as possible !!
※ This is a limited use plan of 2500 yen course!
Please select a course from the list and make an appointment with anniversary coupon use.
2018/11/26 update